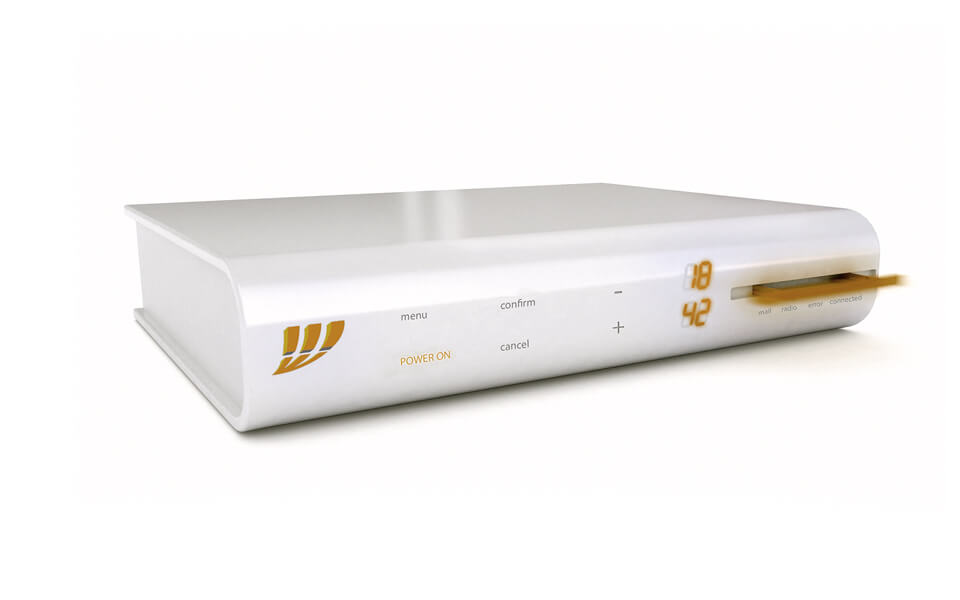 E-BOOK
Deep design was invited to participate in a competition to design a decoder for Fastweb(the largest internet provider in Italy).
Inspired by and taking it's form from a book, an object which is universal and beautiful in every situation.
The bookmark functions to hide the smart card and the buttons are touch sensitive and backlit.
---
TYPOLOGY: Decoder
COMPANY: Fastweb
DATE: 2005